Browse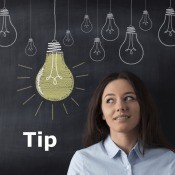 Sharing Thankful ThoughtsAs your Thankgiving guests arrive give each a paper fall leaf to write a "thankful" thought on. Have them drop them in a clear vase or fishbowl. They needn't sign it unless they want to. Then, if there are only a few, read them before the meal, or after, or hang them up for all to see.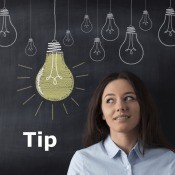 Sweeten The Air With Herbs And SpicesPlace spare sprigs of fresh herbs directly on the oven rack toward the end of the baking or roasting time. The aroma will stimulate your family's taste buds and welcome arriving guests to the anticipated feast. By joesgirl


Featured
Videos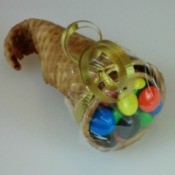 Making a Sugar Cone CornucopiaLearn how to make a Sugar Cone Cornucopia with this video.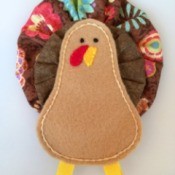 Fabric Yo Yo TurkeyThese colorful turkeys are made with circular fabric yo-yos, and are perfect for Thanksgiving. Learn how to make it in this short video.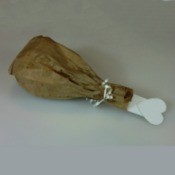 Making Drumstick Treat BagsHere is a video on a cute treat you can give you kids on Thanksgiving day.


Questions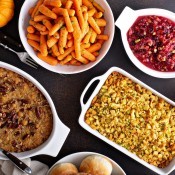 Brainstorm: Thanksgiving Side DishesWhat are your favorite Thanksgiving side dish recipes?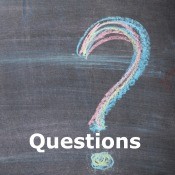 Cooking a Ham and Turkey at The Same Time?Do you need to add the weight of the turkey and the weight of the ham to get how long you should bake them, if you are cooking in oven at the same time?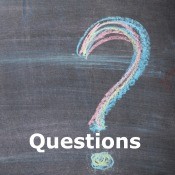 Cooking a Turkey Breast in the Microwave?I know you have to cook it by the pounds, like you would cook it into an oven. How would I cook it to be moist and juicy and not dry? I would appreciate your input or suggestions. Thank you!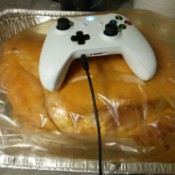 Cooking a Turkey and Pork Roast Together in the Oven?Can I cook a turkey and a pork roast side by side in an oven and for how long? What temperature?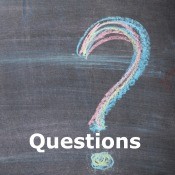 Baking Turkey Breast in an Oven Bag?When baking a stuffed turkey breast, 6 lbs, in an oven bag, is it placed in the oven bag breast side up or down?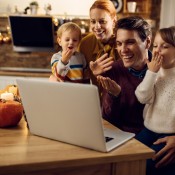 Brainstorm: How to Safely Celebrate Thanksgiving?As COVID-19 continues to run rampant, many people are rethinking their big holiday gatherings. Some people will do something virtual. Others are keeping their gathering to just their small bubble and some are finding solace in taking the year off from the holidays. How are you planning on safely celebrating Thanksgiving this year?


Published by ThriftyFun.
© 1997-2022 by Cumuli, Inc. All Rights Reserved.
https://www.thriftyfun.com/tf/Holidays/Thanksgiving/index.html